Want to play? Sign up's NOW!!!          
If you would like to join our league this season, sign up or contact us to find out more information.
Email us at:
Phone us at:

925-517-3265

Our Leagues Enjoy:
8 Week Season Plus Playoffs
Equipment & Facilities Provided
Water & Other Assorted Items 
Practice once a week
Connect with us:
YouTube
Registration Open Now ! 
2018 - 2019 
East County Junior Warriors Basketball League 
League starts first week of November all games and practices held at Rancho Medanos Jr High School 
Followed by AAU Basketball Teams for Boys 10u, 11u, 12u and 13u 
Interested in Coaching call Tony Ho at (925) 787-8138
THIS IS WHERE EVERYONE PLAYS!!!
The East County Junior Warriors Basketball Program is here to provide a fun, family-friendly environment to teach the game of basketball to kids ages 8-13 years old. ECJWB wants to make sure your kid knows the fundamentals of the game as well as learn invaluable life lessons about sportsmanship and teamwork.    
The East County Junior Warriors Basketball Program was created in 2011 looking to fill the gap of developmental community oriented basketball rather than just AAU basketball. For the last two years we have seen the program double in size and saw our largest turn out in the 2014-2015 season with 350 kids.
We make sure that teams have even skill levels as well as evenly distributed playing time among the players. Our goal is to provide a positive entrance into the world of basketball. Where the coaches, administrators, and the referees work together to teach each and every kid. All members of the ECJW Team are intent on being great influences, MENTORS.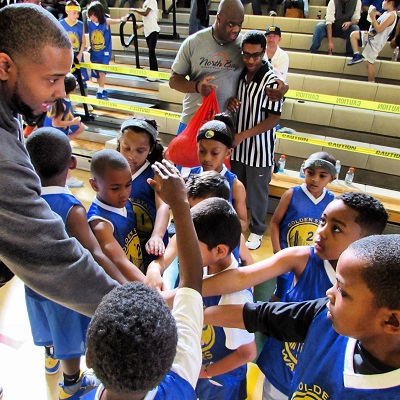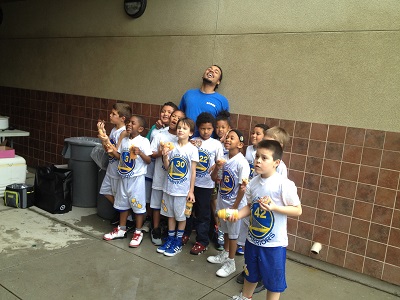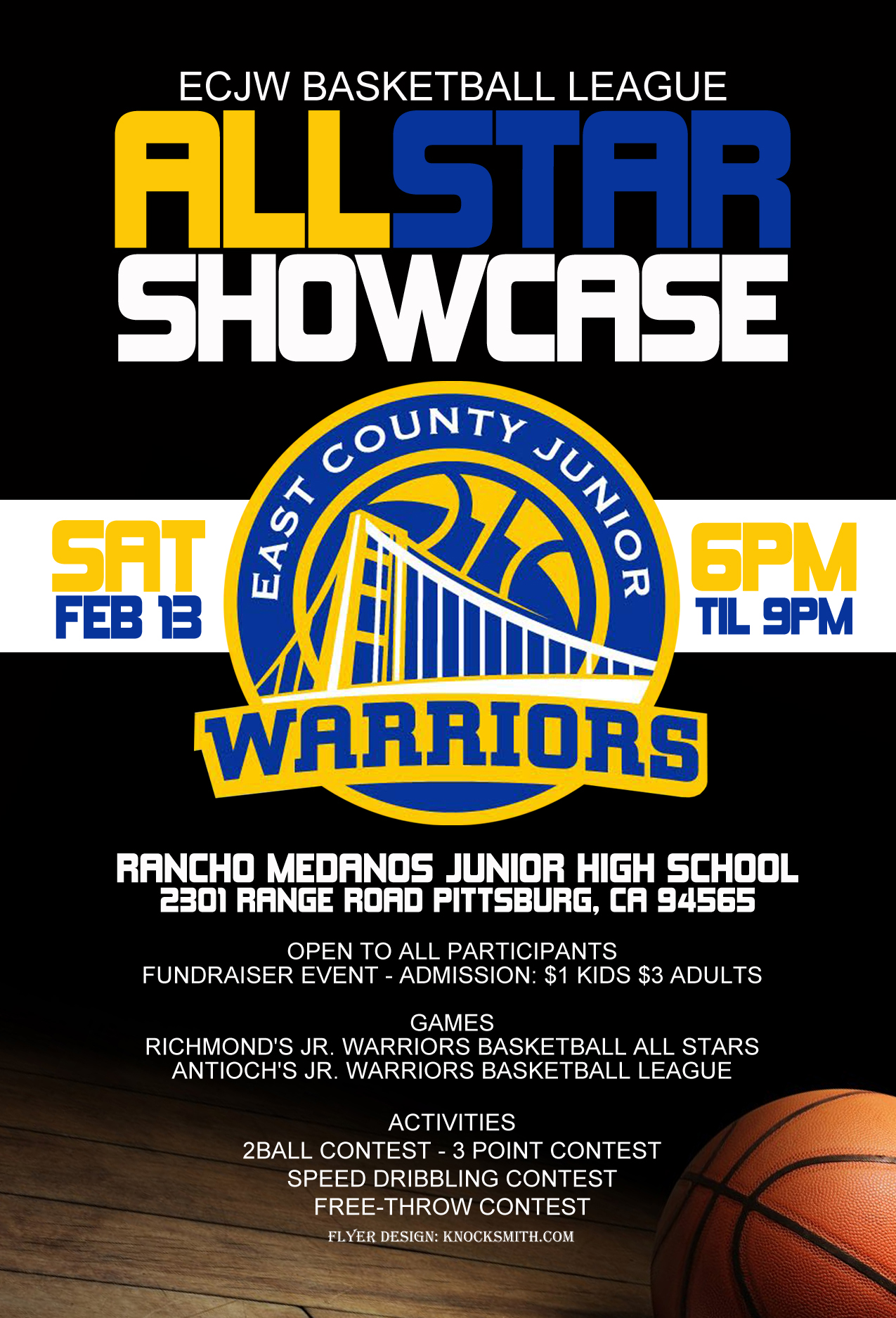 We try to go above and beyond giving your kids the best experience possible.Whether that's our Draft Combine where kids run through drills to display their skills in front of coaches. Or our draft where the coaches all sit together and pick out their lineups for the year. We have a special Opening Day Ceremony to welcome our newly formed teams and take team pictures. Once the season starts you have practices with your team once per week. We will also have a playoff series to crown the champs.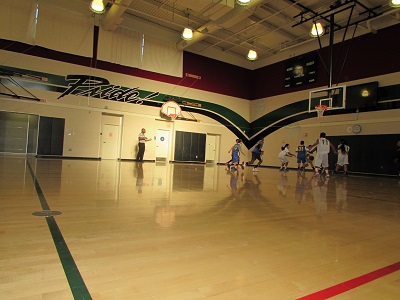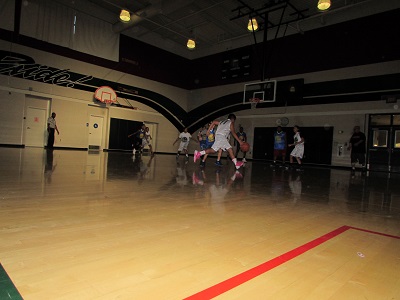 SO PLEASE COME JOIN US @ OUR ONE OF A KIND EXPERIENCE AND BE APART OF THE JUNIOR WARRIOR FAMILY!!!